Richard S. Tannenbaum, JD, CEO & Founder
Richard has broad experience in translational research, law, technology commercialization, and healthcare economics.
Richard began his career in research working for the Foundation For Orthopaedic Research and Education (FORE) in Tampa and during this time noticed the need for a unified patient health record system and began investigating what would later become MedBlob.
Shortly thereafter, Richard began working at the Moffitt Cancer Center in the office of technology transfer, now known as Moffitt's Office of Innovation and Industry Alliances. Here he conducted patentability search reports for newly reported Moffitt inventions to maximize claim scope, summarized legal contracts for executive management for multi-year research and commercialization agreements, assisted to license Moffitt's novel cancer therapies and diagnostics through client interfacing and marketing.
During that time he pursued his Masters in Biology and worked in the lab of Dr. Rays Jiang doing library construction by sequencing using 3rd generation sequencing (Oxford Nanopore) for library construction experiments for Plasmodium falciparum.
Moving to Boston, Richard worked at a military defense contractor in Cambridge Massachusetts. There he solved complex transactional problems by acting as the conduit between engineers and lawyers; drafted legal memoranda analyzing compliance and regulatory issues and lectured staff; developed, compiled, and managed a licensing database for collection of royalty and patent fee receivables and payables.
Richard volunteered to advise start-up companies on IP, company formation, and product development issues through Mass Challenge incubator located in Boston's Seaport District.
As an Analyst at a mid-market investment bank Mr. Tannenbaum created pitch presentations for clients including financial models, P&Ls, industry overviews, and value propositions; designed Strategic advisement on positioning for execution of M&A transactions for middle-market life science companies; wrote memoranda on internal company matters and SEC regulations
Richard attended Florida State University Honors College getting his BS in Biology and Economics. He currently also holds a Master of Science in Biology from the University of South Florida. Richard also holds a JD & MBA from the Suffolk University Law and Sawyer Business Schools
Jonathan Rapaport, CFO
Jonathan comes to MedBlob from MIT via Goldman Sachs and Silicon Valley.
Jonathan graduated from MIT in 2012 and went directly to into private equity investing. He began his career working as a financial analyst for the Special Situations Group at Goldman Sachs within their Global Commodities Principal Investing sub-group. At Goldman, he evaluated new investments on behalf of the 12-person investing team and worked to optimize the operations and capital structures of the team's portfolio companies, including a coal mining operation in Colombia as well as the associated port and logistics. As the group's primary analyst, Jonathan was heavily involved in the active management of the group's positions.
After Goldman, Jonathan went on to work for a graduate of the Y Combinator incubator out of San Francisco which he helped grow into an international business with operations in over 30 cities while raising over $40 million is Series A and B financing rounds. Jonathan began as an Operations Manager and later became global Platform Manager before ultimately leaving to consult for other early stage businesses where he continued to drive growth and assist with financing and strategy.
Jonathan has a passion for the healthcare space from an investing and operational point of view. His data driven approach to tackling financial and operational challenges should serve the company well as he works to create value for MedBlob shareholders.
Peter Ierardi, CTO
Peter Ieradi comes to MedBlob as a visionary technical leader known as a CTO, Cloud/SaaS Expert, Agile Coach, hybrid Architect/Engineer and Senior Program Manager. Peter has extensive experience with mobile and cloud delivery platforms, designing, developing, and delivering cutting-edge products and services for global and local industries. Peter has created, mentored and run engineering scrum teams and architects to prototype, validate, and develop and deploy new technologies in an agile SDLC. He has had hands on experience in all aspect of the project development cycle from requirement gathering, solution proposal and negotiations, cost estimation, final solution design, work distribution, resources supervision, managing budgets, coding, testing and implementation.
Peter has worked as CTO leading development of a disruptive IoT/Cloud based application for the building automation market. Peter was also CTO, VP of Engineering for an incentive compensation startup to create a new scalable software platform, resulting in ability to sell into much larger clients. He lead a fleet management project designed to move business into major national markets and to elevate the business to a $300M revenue base. He led large team of senior engineers to create a new modern delivery platform in the Cloud for a $2B revenue based next generation retail sales automation system with a budget of $25m. Peter, also, worked with VP of Engineering and CEO, to restructure the engineering department to accommodate open source/ n-tier development, recruiting, staffing, retaining, and running a team of 20 Senior-level J2EE and Oracle software engineers and 6 SQA engineers. He has extensive experience delivering next generation projects that propel business to grow into new markets. He designed and developed an industry leading cutting-edge 6 Sigma medical office management startup whose workflow application resulted in boosting sales from two initial beta sites to fifty production sites being installed within 16 months.
Peter has a Bachelor of Science from Bentley University and is completing his executive MBA at Boston University.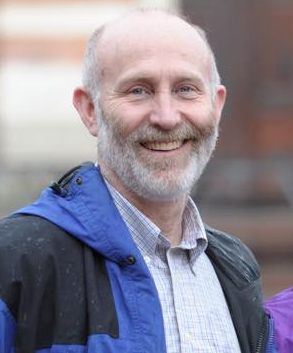 Scott Early, MD, CCO
Dr. Scott Early comes to MedBlob as the Chief Clinical Officer, and is an accomplished Senior Executive and innovator with more than 25 years of success across the healthcare, health system, and non-profit industries. Leveraging extensive experience in strategic and innovative healthcare management, he is a valuable asset for an organization or systems facing operating issues that call for an overall business analysis to realign values, priorities, and employees. His broad areas of expertise include process improvement, communications, leadership, business development, forecasting, and talent acquisition.
Throughout his career, Dr. Early has held various leadership positions including Medical Director of Blackstone Valley Community Health Care, Vice President for Family Medicine at Caritas Christi Health Care, Chief Medical Officer at Lynn Community Health Center, and Senior Medical Director at CeltiCare Health Plan of Massachusetts.
In addition to his role as CCO at MedBlob Dr. Early is the Chief Executive Officer of Kronos Health which he co-founded in 2015. Dr. Early has had tremendous success over the years and has served as a key contributor to numerous organizational achievements. In addition to his clinical role at Blackstone Valley Community Health Care, he worked alongside the Executive Director to increase provider recruitment and develop a second site which ultimately tripled the health center's annual visits. Dr. Early implemented numerous process and procedure improvement measures throughout Lynn Community Health Center while also assisting with fundraising efforts and recruiting more than 50 primary care physicians over the course of four years. He co-founded Kronos Health with the mission to provide patients with the appropriate amount of time with their provider in an effort to ultimately improve the quality of care at lower cost through elimination of waste.
Dr. Early received his undergraduate education in Microbiology at the University of Washington, his Medical Doctorate from Dartmouth Medical School and completed his Family Medicine Residency at Group Health Cooperative/University of Washington. He is currently an MBA candidate at Babson College with a concentration in Entrepreneurship. Additionally, he participated in the Negotiation and Conflict Resolution in Healthcare program at Boston University and Lean Green Belt Training through the General Electric Corporation. Over the course of his career, Dr. Early has been affiliated with various professional associations and committees, presented at numerous conferences/events, and volunteered for multiple non-profit and community causes. He received a national award for Innovation in Medical Education.
Jack Mourad, Director of Patient Advocacy
Jack Mourad comes to Medblob as Director of Patient Advocacy with a broad health care policy, economics, and legal background. In his capacity as Director of Patient Advocacy, Jack Mourad will be committed to building strong relationships and partnerships with health care entities to ensure the patient perspective is integrated into Medblob's transformative strategy with the implementation of LifeBook.
Jack Mourad will head development and implementation of an advocacy and engagement strategy and serves as primary point of contact for the patient advocacy community. Specifically, in close interaction with the local and/or state specific business, medical and scientific leaders, Mr. Mourad will identify and cultivate alliances and partnership opportunities with a focus on improving patients' access to their health information and advancing national/local patient advocacy organizations' awareness and education to finally lead to patient access to such information.
Mr. Mourad will drive successful stakeholder working teams, proactively identify emerging issues, and effectively communicate Medblob's positions on relevant public health, economic, clinical, and political issues to key non-government stakeholders. By interacting closely with key non-government stakeholders, Mr. Mourad will actively help position Medblob as a leading medical innovating company and progressive thought leader that can be a valuable resource for patient advocacy organizations and other major influencers of health care policy.
Jack holds a Bachelor of Arts in Biology, Professional Certification in Patient Advocacy, and a Master's of Arts in Health Care Advocacy from Assumption College. Jack is currently enrolled at Suffolk University Law School in pursuit of a Juris Doctor.
Aaron Birnbaum, CISO
Aaron Birnbaum comes to MedBlob as the Chief Information Security Officer and an accomplished Senior Executive and Entrepreneur with more than 30 years of success in a wide diverse amount of industries. Leveraging extensive experience with strategic partnerships and decision-making, he is a valuable asset on formulating and executing sales and marketing plans and alliances. His broad areas of expertise include partnerships, new business, business development, management, analysis, strategy, marketing, sales, tracking, technology, ROI, creative, brand management, branding, advertising, marketing, medical, healthcare, financial services, and payment processing.
Throughout his executive career, Mr. Birnbaum has held leadership positions with SeronSecurity; CITM Services; Karmaloop; BrandNexT; iAnswers; CitiCorp; MCI Worldcom; PULP Magazine/PULP Communications, and Sigma Alpha Mu Foundation. In his current role as Owner at SeronSecurity, he has been responsible for helping SMBs establish security policies and procedures; provide a secure solution for hosting websites - including email, and install hardware and software to keep their data safe, and Security audits, security training seminars, and support. As Founder/Partner of CITM Services, Aaron oversaw the creation of customized payment systems , healthcare initiatives and options for clients utilizing current technology. Specifically, research, development, and plans for new ventures and projects by leveraging technology. Some successful projects included Boardroom, Inc., TheDiabeticPlan.com, Custom CRM Billing Solution for Insurance Products, VibrantNation.com, SignatureSpecialists, AARP, and Power Merchandising Corp. As Assistant VP of New Business Development at CitiCorp, Aaron managed the re-engineering of the account opening process to improve new account processing over 125% and increased deposits over $250,000 in three months. He received the Citibank Recognition Award in December 1999 for All-Around Excellence.
Aaron holds an MBA in Marketing and Management from the University of Denver and a BA in Communications from the State University of New York College at Oswego. He has served informally on numerous Advisory Boards. He is an investor in a number of small companies.
Marsh Lumpkin, VP of Sales
Marsh comes to MedBlob as an experienced client relationship manager with a demonstrated history of working in the information technology and services industry. Sales are his passion: he has a knack for building sales channels and discovering efficient customer acquisition frameworks.
He attended the Florida State University and has a BA in Political Science and Government.