Mark Lastner
Mark Lastner comes to Medblob as an accomplished Senior Executive and Consultant with 40 years of success across the insurance, financial services, healthcare, underwriting, and mortgage banking industries. Leveraging extensive experience in navigating mergers and acquisitions and managing insurance compliance and regulations, he is a valuable asset for organizations working through due diligence and seeking an improved debt rating. His broad areas of experience include insurance technology, finance, distribution, risk management, consulting, underwriting, healthcare delivery, strategic planning, and leadership.
Throughout his executive career, Mark has held leadership positions with organizations including CIGNA Corporation and Grant Thornton LLP. He is the current Owner of Lastner Consulting Group, where he dedicates himself to delivering solutions to clients and CEOs in the financial and insurance spaces. Previously, he served as the Managing Director of Grant Thornton LLP and provided risk management and regulatory compliance advising to clients. Under his leadership, the company began successfully doing business internationally and servicing a wide range of clients.
Mark received his Bachelor's degree in Accounting from Loyola University Maryland. He participated in the sponsorship-only Senior Executive Program through the Columbia Business School at Columbia University. As a successful Board Member, he has served as a member of the Committee 70 Board.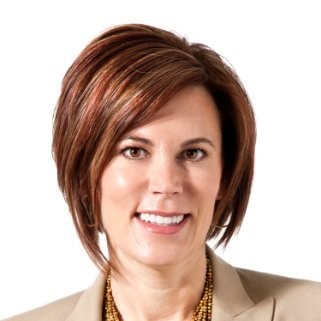 Miaja Cassidy, Esq.
Miaja Cassidy comes to MedBlob is a proven Senior Executive, C-Suite Officer, General Counsel, and Board Member with over 25 years of success in healthcare, insurance, retail, pharmacy, financial services, reinsurance, and law. Leveraging extensive experience in risk management, regulatory affairs and compliance, she is a valuable asset for a range of companies looking for mergers and acquisitions (M&A), divestitures, turnaround, and change management. Her broad areas of expertise include leadership; strategic planning; general management; corporate law, privacy, and security; cyber security; internal audits and controls; business intelligence and continuity; Lean Six Sigma process improvement; succession planning; program management; health and employment law and policy; and employee engagement.
In her executive career, Miaja has held leadership positions at Hennepin Health System (Chief Compliance Officer); Target (Healthcare Compliance Officer); Medica (Associate General Counsel); ING (Associate General Counsel); and Health Risk Management (Associate General Counsel). Miaja is expert in building integrated risk management and compliance programs that optimally serve corporate strategies. She articulates a clear vision with constructive direction and motivating feedback – delivering a well-founded passion for team development, based on experience that individual strengths drive business productivity and success.
In separate scenarios, Miaja has built up an enterprise risk management program for a $3B urban regional healthcare system, including a flagship 485-bed academic medical center and over 35 dispersed community health clinics functioning as a major healthcare hub and state-wide resource for healthcare training, research, and primary and specialty care. As the healthcare compliance officer for a major brand retail enterprise, Miaja was responsible for operational development and compliance of its entire healthcare division, covering 1,800 pharmacies and 60 clinics across 47 states generating ~$5B revenue – and positioning it for strategic profitable divestiture. Serving as leader for government and regulatory relations, and corporate compliance and response, Miaja reported with accountability to senior executive and board committees covering corporate audit, risk, responsibility, and leadership. Currently leading a healthcare enterprise turnaround involving over 7,000 physician executives, Miaja directs lean management methodologies, principles, and formulations to create a 20-point index improvement.
Miaja earned a Bachelor Degree in Business, Economics, and Finance from University of Minnesota, Twin Cities; and a Juris Doctor (J.D.) from Drake University Law School. She has served on boards, committees and advisory councils, including for March of Dimes, Minnesota state chapter; Community Health Charities; Cabrini Partnerships; Minnesota State Bar Association and Project for Pride and Living. Miaja is a Certified Healthcare Compliance Professional (CHP) from the Healthcare Compliance Association; a Certified Compliance and Ethics Professional (CCEP) from the Society of Corporate Compliance and Ethics.
Jeri Lose
Jeri Lose is an accomplished senior executive with more than 30 years of success across the healthcare, financial services, and consumer products industries. Jeri is currently the Chief Information Officer for Anthem, Inc. Commercial & Specialty Benefits businesses. Her broad areas of expertise include: strategic planning, innovative and transformative change, customer and partner relationships, IT risk assessment and governance, board interaction and reporting, IT alignment to business strategy, talent management, portfolio and program management, financial acumen, software engineering, business intelligence, and business process improvement.
Throughout her executive career, Jeri has held leadership positions at healthcare companies including UnitedHealth Group, Cardinal Health/Care Fusion, Inc., Apria Healthcare, Inc., and St. Jude Medical/Abbott. At each of these companies Jeri led large company-wide transformation initiatives. She has been responsible for simplifying business processes and updating the underlying technology; driving revenue, achieving substantial cost savings, improved quality metrics and increased productivity. She has managed the due diligence and integration of over 50 acquired companies. She has led the implementation of hundreds of regulatory changes including SOX, HIPPA5010, ICD10 and ACA. She has managed $900M in annual capital budgets and teams of several thousand people.
Jeri has also held leadership positions at financial services companies including US Bancorp and Ernst & Young, and started her career in consumer products at General Mills, Inc.
Jeri holds a Bachelor of Arts in Business Administration from Metropolitan State University. She spent several years on the board of Apria Healthcare. Jeri was the co-chair of the 2016 American Heart Association Heart and Stroke Gala raising over $1.3M. Jeri lives in Atlanta, Georgia with her husband Steve and has four adult children.
Frank Matricardi, DrPH
Dr. Frank Matricardi specializes in development and execution of managed care strategies and health plan contracting for public and private sector providers of healthcare services. He works with medical groups, independent practice associations (IPAs), hospitals, health plans, and ancillary entities on physician group development, and managed care contracting. He represents clients before state and Federal agencies in securing contracts, solving problems and disputes. He is expert in improving government relationships in Medicare and Medicaid programs. He represents medical groups and health plans in litigation support and expert witness work. Dr. Matricardi has over thirty-six years' experience in healthcare management, strategic counsel, government relations and advocacy.
Dr. Matricardi is currently a principal with a national consulting firm specializing in managed care business development and contracting for medical groups, hospitals, and other providers. Consulting projects include group formation, planning and executing market strategies, including new business, contract negotiations with health plans for capitation, case rates, bundled payments, RBRVS, and discounted RVS rates. He contracts on behalf of physician groups, including development and negotiation of primary care and specialty contracts, risk pools, capitation development and rate negotiations. Dr. Matricardi represents medical groups and health plans as expert witness and litigation support. He has extensive experience in securing and managing public program contracts, including Medicare Risk and Medicaid Risk contracts in more than ten states.
Dr. Matricardi was formerly a Vice President in charge of planning and legislation for a large publicly-traded HMO, developing and coordinating Medicare and Medicaid contracts, contracting with providers, and managing the firm's government relations, including regulatory, legislative, and advocacy programs at the state and federal levels. He managed advocates and corporate operations staff involved in Medicare and Medicaid programs, legislative and regulatory efforts in twelve states.
Dr. Matricardi served as Chair, Board of Directors, and is current member and Treasurer of the Foundation Board of the Venice Family Clinic. He was President of the UCLA Health Policy and Management Alumni Association (HPMAA), Chair, 2007-10 HPMAA Leaders Dinner Committee, and continues on the HPMAA Board. He was Treasurer, and past President, SoCal Healthcare Financial Management Association (HFMA), and Chair, Managed Care Section of the HFMA Annual Conference since 2009. Dr. Matricardi has written articles on health plan contracting and has provided commentary on medical group/IPA solvency issues. These have appeared in various publications including the Journal of the California Academy of Family Practice, and in legislative hearings in Sacramento and Washington, DC.
Dr. Matricardi was speaker on a Panel Moderator/Chair of an ACA Reform discussion, UCLA Fielding School MPH guest lecturer, annual California Conferences of the Healthcare Financial Management Association (HFMA), and Annual Meeting of the California Association of Health Plans (CAHP). He remains active in appearing before DMHC, DHCS and other state government agencies and legislative committees on behalf of his clients.
Dr. Matricardi holds Master's and Doctorate degrees in Health Services from the University of California, Los Angeles (UCLA), and a Bachelor's degree in Psychology from Villanova University.
Dorthy Moller
Dorothy comes to MedBlob as an accomplished Senior Executive with more than 30 years of success spanning M&A, health technology, health insurance, healthcare providers and services, manufacturing, and management consulting. Leveraging extensive experience with healthcare strategy, Dorothy is a valuable asset for a company requiring advisory services related to crisis management, stagnant performance, strategic growth, organizational restructuring, knowledge management, strategic partnership identification, and negotiation. Her broad areas of expertise include strategy, product innovation, business turnaround, due diligence, business turnaround, divestitures and acquisitions, initiative prioritization, and planning.
Throughout her executive career, Dorothy has held senior leadership positions with Accenture, APM/CSC, Navigant, The Lewin Group, and marchFIRST/Whittman-Hart. Dorothy currently runs her own independent strategic advisory practice, DMoller Associates, providing strategy and transaction support to health plans, providers, health services organizations, and state and Federal agencies. She has provided strategy direction, deal support, and negotiations to raise capital for restructuring and growth, divestiture of strategic assets, and establishment of strategic partnerships, to support growth and business expansion for executive teams and boards. Dorothy is a leader in devising and assessing plans for growth, strategic and operational pivots, identifying and developing plans to exploit new markets, due diligence, and acquisitions and divestitures.
Dorothy specializes in distressed and growth business opportunities. She designs and implements business turnaround plans and has a deep understanding and experience across the health care industry, with experience in commercial, Medicaid, Medicare and Federal, state and self-insured products and services. Dorothy has led strategy consulting practices for several national firms focused on health plans, providers and technology, focused on business innovation, growth, sustainability, and viability. Dorothy consistently exceeds company goals and market expectations. She is a leader in providing a clear vision for her clients while maintaining a focus on profitability. She is a solutions-based executive who is proactive in her approach to remedying business challenges.
Dorothy attained her MBA with a concentration in Strategy and Management from the University of California, Berkeley – Haas School of Business and her BA in Political Science from Humboldt State University. Prior to graduate school she was a Fellow with the California State Assembly and served as staff for the California State Senate. As a seasoned volunteer, Dorothy donates her time to Habitat for Humanity International.
Michael Gelormino
Michael Gelormino joins MedBlob as a seasoned risk advisory executive with a successful record of building and leading agile audit | risk management | compliance programs for life insurance, banking, and financial services organizations. He has served Big Four public accounting clients and Fortune 500 corporations – in the US, Japan, Europe, and the Middle East.
Michael served 12 years as a Managing Director at Deloitte, standing up two de novo, Big Four financial services practices in Los Angeles and Tokyo – and serving clients such as Hartford Life, Prudential Life, GMAC, First American Financial, Bank of Tokyo Mitsubishi [MUFG], Merrill Lynch, and Morgan Stanley in the areas of risk management, audit, IT assurance, SOX compliance, and regulatory consulting.

As a Chief Auditor, CPA, and influential leader, Michael brings a unique blend of management experience and subject matter expertise, that has improved operational performance and organizational effectiveness for corporations he has served, including Toyota Financial Services, Mitsubishi Motors Credit, First American Financial, and Bank of America. His areas of focus include operations, cyber security, consumer privacy, anti-money laundering, financial fraud, consumer financial protection, finance | accounting, business continuity management, and information technology.

Leveraging thirty years of experience and a proven track record, Michael has led major corporate initiatives such as implementations of new financial accounting applications and company-wide fraud mitigation and response programs. In addition, Michael has designed and deployed innovative approaches to reduce costs and realize efficiencies through the use of better designed operations and analytical tools, while implementing effective risk mitigation techniques in areas such as electronic funds transfer, cyber risk, and business operations. Finally, he has been instrumental in the development, implementation and adoption of corporate standards, programs, and procedures to comply with new and existing regulatory requirements – such as Privacy, Bank Secrecy | US Patriot Act, and Bureau of Consumer Protection - managing change in a growing, complex, regulatory industry.
Currently, Michael serves banking and financial service clients with his consulting firm, Independent Advisory Services, in the areas of risk management, regulatory consulting, and internal audit services.

Michael graduated with a BA degree in Economics from Rutgers College, New Jersey, and is a licensed CPA in the states of California and Nevada.
Alan Sokolow, M.D.
Ala comes to MedBlob after having served as Chief Medical Officer at some of the nation's largest health plans, including United Health Care's Medicare Division, Blue Shield of California, Oxford Health Plans, and Empire Blue Cross and Blue Shield. He has also sparked start ups such as Remedy Partners and Aspire Health Plan.
Dr. Sokolow has a unique career in healthcare, having been involved early in the development of healthcare informatics, and program development in demand and care management. He is widely regarded in the industry as an innovative thinker and effective leader. Alan was responsible for all aspects of healthcare cost and quality management for the organizations he served. His areas of expertise include medical policy, medical management, high risk and condition management programs, provider profiling, HEDIS reporting, pharmacy services and behavioral health.
As part of his Oxford responsibilities, Dr Sokolow was instrumental in the development of Episode Treatment Grouper (ETG) based analyses of health care costs, as well as the pioneering design of case based contracting, which later led to the founding of Remedy Partners. At Empire, Alan was responsible for refining transactional systems alerts, which led to systematic improvement in quality care. At Blue Shield, he initiated an overhaul of the medical claim system, to enable application of medical policy. He has repeatedly lead teams that implemented high-risk case management programs based on predictive models, resulting in significant cost savings and reduction in hospitalization.
Alan received his BA degree cum laude from Pomona College and MD at the UCLA School of Medicine, where he was also elected to AOA. He trained in internal medicine at the University of Utah, and at the University of Rochester. He is board certified in internal medicine.
John Hartman, MD
Dr. John Hartman comes to Medblob as a solutions-focused Senior Executive and Consultant with more than 22 years of success spanning healthcare, technology, medical technology, medical devices, and nephrology. Leveraging extensive experience in technical leadership for customer-focused organizations, he is a valuable asset for healthcare, technology, medical technology, medical devices, or nephrology companies who is an expert on growth strategy, executive coaching, alternative risk financing, or liaison at the intersection of technology and regulatory compliance. His broad areas of expertise include workplace culture, employee relations, physician relations, growth strategy, executive coaching, insurance, risk management, healthcare regulations, talent acquisition, talent management, team leadership, team building, and program management.
Throughout his executive career, John has held leadership positions with organizations including Visonex LLC, Bay Area Medical Center Dialysis Clinic, and Bay Area Nephrology. In his current role as CEO and Co-Founder of Visonex LLC, John has grown the organization to $7.5 million in revenue and 80 employees delivering services across 40 states. During his tenure as Medical Director with Bay Area Medical Center Dialysis Clinic, John oversaw sixty dialysis patients and a specialist team of 15 professionals. A key accomplishment over this period involved the updating of the organization's Policies and Procedures Manual.
Dr. Hartman is the recipient of a number of awards and honors including Patients' Compensation Fund Hero and the LF Hunt Award for Outstanding Senior Research.
As an experienced board, advisory board, and executive committee member, John has held board and commitee seats with an extensive list of organizations including Centers for Medicare Services, Metastar, State of Wisconsin Quality Forum, Wisconsin WIRED Board, and the American Medical Association. John currently serves as Board Member and Chair of the Green Bay Packers Protégée-Mentor Program. The program has successfully created 100s of jobs, and a average of a 60% growth rate has been recorded across all business involved with the initiative.
Dr. Hartman attained his MD (cum laude) in Medicine from the University of Michigan and his BS in Biochemistry (summa cum laude) from Northern Michigan University. He completed his Internal Medicine Residency Program & Nephrology Fellowship at the University of Iowa, and his Associate in Captive Insurance at the International Center for Captive Insurance Education.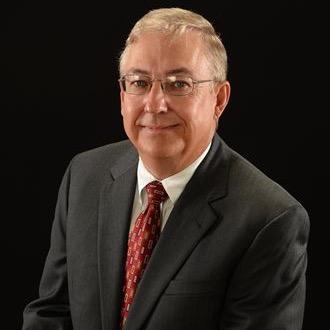 Ken Petronis
Ken Petronis comes to Medblob as a proven Senior Executive, C-Suite Officer, Consultant, and Board Member with over 35 years of success in health care services. He currently serves on multiple boards in the health services field.
Ken brings numerous years of leadership experience in the health services field including running Managed Care Organizations, Accountable Care Organizations, Clinically Integrated Networks, and large physician groups. He has expertise from both the provider and health plan perspective in managed care strategy and contracting, provider network design and development, operations, analytics, M&A, and care management,. He also has expertise in physician practice management strategy, business development, M&A, and operations. Ken has multiple years' experience working in the consulting world with clients including large health systems, physician practices, and managed care organizations. These skills, complemented by his outstanding academic qualifications in business administration and management, have enabled Ken to become a trusted advisor to senior leadership on business-critical initiatives in the new value based world in the health services sector.
In his executive career, Ken has held leadership positions at GoodHelp ACO (Bon Secours Health System); Universal American; Southwind Health Partners; Fidelis Securecare; MedCath; PHP (United HealthCare). He has led partnership, merger, acquisition, and joint venture negotiations with multiple provider organizations, resulting in numerous gain-sharing arrangements and significant growth in enterprises' service areas and revenue bases. He has been responsible for building a managed care division from scratch, leading it to one of the largest Medicare Shared Savings Plans (MSSP) in the U.S., with >70,000 attributable lives and >$630M in medical costs under management.
Ken had overall P&L responsibility for 6 Medicare-based ACOs with >65,000 attributed Medicare patients and >$600 million in annual medical costs. He directed the Medicare Advantage business growth with captive career and independent sales agents, leading membership growth. He has been responsible for overseeing multiple turnarounds of health-system-owned physician groups through practice restructuring, selective divestiture, and managed care contracting. He has hired, developed, and managed staff, including sales, health services, network management, and enrollment.
Ken earned a B.S. Magna Cum Laude in Management Science from Duke University; and a Master of Management (M.M.) in Health Administration, Strategic Planning, and Finance from Northwestern University, Kellogg School of Management. He has served on numerous boards and advisory councils, including for Richmond Cenergy ACO; Hampton Roads GoodHelp ACO; Southeast Health Partners; and Kentucky GoodHealth ACO.
Louise Perrin
Louise Perrin is an inspirational and motivational leader with a record of delivering and executing best-in-class strategies for large-scale, enterprise change. Louise comes to Medblob being known for driving increased sales and profitability in challenging or underperforming markets by consistently producing outstanding organizational effectiveness. She leverages her extensive background in leadership, business and transition management, strategic planning, and regulatory and compliance management to turnaround underperforming areas, develop individuals, build high performing teams, and champion change.
A highly accomplished and seasoned senior executive with over 30 years of success, Louise's accomplishments include: delivering sustainable growth with profit in the difficult Michigan automobile insurance market while consistently exceedingly auto adjusted operating profit targets by 200%; developed one of the smallest regions in the State Farm enterprise into the #1 auto growth engine for the organization, doubling its growth rate and improving performance across all lines of business, ultimately achieving a Top 3 ranking in AM Best; when a politically hostile auto insurance environment required withdrawal from the state of New Jersey, Louise restructured the field offices, decreased annual expenses by $7M and led 200 agents and 900 employees effectively through the withdrawal process; she and her team also formed a political action committee, ultimately gaining the governor's support to adopt changes needed to remain in the market.
Early in her career, Louise developed an Urban Market Strategy which enhanced understanding of how to profitably grow auto, homeowners, life and health insurance market share in major urban markets. During her 32-year tenure, many of Louise's other initiatives were adopted across the State Farm organization and the insurance industry.
As Senior Vice President, State Farm Insurance Companies- North Central Market Area, Louise held joint P&L responsibility, generated over $11 billion dollars in annual revenue, managed 100 executives and sales leaders as well as 3,200 independent contractor agents. She started her career with State Farm as an Agent before advancing through positions including Agency Field Executive, Executive Assistant (President's Office), Vice President Agency – Northeast Region, Agency Vice President – Heartland Zone, Agency Vice President – Corporate Headquarters, and Senior Vice President – Heartland Zone.
Louise earned her MBA from Cornell University's Johnson School of Business and received a BA in Business Administration at Rutgers University. She continued her professional development by obtaining FINRA: Series 6 and 63 as well as becoming a Life Underwriter Training Council Fellow.
Louise currently serves on the following boards: Board of Trustees, National Louis University; Board of Directors, National Black MBA Association, and Board of Overseers Rutgers University Foundation. She previously sat on the following boards: Board of Directors, State Farm Indemnity Company; Board of Advisors, LISC, Chicago; Vice Chair Board of Directors, American Red Cross of Southeast Wisconsin; Board of Directors, Wisconsin Conservatory of Music; Board of Directors, Milwaukee Ballet, and Board of Directors, Friends of the Milwaukee Art Museum.
Kevin Lewis
Kevin Lewis is an accomplished Senior Executive, Board Member, and Consultant with more than 23 years of success across the Government, Insurance, and Healthcare industries. Leveraging extensive experience leading the development and growth of a nonprofit health insurance company, he is a valuable asset for any medical or insurance companies in need of assessing how to optimize risk adjustment. His broad areas of expertise include communication, writing, grantsmanship, and problem solving. Kevin comes to Medblob seeking to change the trajectory of the American healthcare system.
Throughout his executive career, Kevin has held leadership positions at healthcare companies including CEO of Maine Community Health Options, CEO of Maine Primary Care Association, and Legislative Liaison for DHFS State of Wisconsin. He has been responsible for funding and surviving as a startup under the ACA. Additionally, he is responsible for generating profitability and converting the claim system to new next-generation model. Kevin has also received a multitude of awards for his work with multiple healthcare organizations, a few of these awards were the UCLA J&J Community Healthcare Improvement Project Award in 2014, Maine Primary Care Association President's Award in 2013, the NACHC Grassroots MVP Award in 2003, and the Betsey K. Cooke Grassroots MVP Award in 2006.
Kevin holds a Master's in Public Policy from University of Michigan as well as a Bachelor of Arts in Russian Studies. As a seasoned board member, Kevin has held board positions with HealthInfoNet, Coastal Enterprises INC, National Alliance of State Health CO-OP's (NASHCO) and the American Heart Association.
Mark Haegele
Mark Haegele comes to Medblob as a talented and accomplished Senior Executive, Entrepreneur, and Consultant with more than 22 years of success in the healthcare industry. Leveraging extensive experience managing healthcare services for companies in the worldwide market, he is a valuable asset companies executing M&A transactions and cost-containment efficiencies for mitigating healthcare trends. His broad areas of expertise include health insurance, retirement services, financial management and forecasting, employer risks, and organizational leadership.
Throughout his executive career, Mark has held leadership positions at companies including Lockton Companies, Inc.; Halleon Health Advisors, LP; Stillwater Medical Center; Anthem, Inc.; and HealthSCOPE Benefits (formerly CNA Health Partners). As Founder of Halleon Health Advisors, LP, Mark provides consultancy services in alleviating hospital challenges with direct contracting of networking systems and proprietary product offerings, along with overseeing transparency in compensation alignment. Currently, Mark serves as Vice President of Lockton Companies, Inc. where he successfully launched a Collaborative Care Model in two markets (Oklahoma & Missouri) for providers and employees to purchase healthcare. He is also responsible for ensuring that 100% of clients have a healthcare trend below consumer price index (CPI).
During his previous role, as Regional Vice President, Sales with Anthem, Inc., Mark nurtured relations of 550,000 medical members within a high-performance network while leading sales and account management initiatives for two national divisions: HealthLink and Right Choice Benefit Administrators. Additionally, in his prior role with HealthSCOPE Benefits, as Assistant Vice President, Network Development, he supported large-sized companies in bridging the gap between local physicians and employers through lowering cost measures and improvement of quality of care.
Mark holds a BBA in Finance from the University of Missouri-Saint Louis. As a trusted Advisor, Mark has garnered national recognition in providing healthcare innovation to communities and prides himself in changing the way healthcare is purchased, delivered, and utilized.
Sue Anne Irwin, MCS-P
Sue Irwin comes to MedBlob as an accomplished entrepreneur with over 40 years of success in healthcare, health insurance (both on the reimbursement side and on the large group purchasing side), and healthcare RCM (revenue cycle management). She has taken her experience in the health care reimbursement field and parlayed it into three different companies. In her companies, she started out helping individuals to get the healthcare reimbursement they deserved. Then, due to federal laws changing, she started another company helping medical practices with their medical billing and coding. Sue also started an outpatient clinic helping individuals with minor acute illnesses and injuries to receive treatment when they couldn't reach their physicians.
The services her companies have provided have expanded to offer coding reviews with educational sessions with medical providers, helping with the contracting that physicians have had to do with insurance companies and making sure the insurance companies are honoring their contracts, fully. Sue also has used her experience to acquire three more billing services while increasing all the new clients' gross cash flow an average of 20 to 40 percent. Her experience and success with M&A in her field have made her a leader in her industry.
Throughout her career, Sue has held positions of leadership in both for profit companies as well as in the not for profit service world. She is an active member with HBMA (Healthcare Business Management Association) and has served and serves on many committees to enable the RCM sector to work with insurance companies, the government as well as our clients effectively and efficiently. Sue is also a member of HCCA (HealthCare Compliance Association) .
Steven E. Santacroce
Steven E. Santacroce, FLMI, MBA ACS, CFE, CBE is an accomplished Senior Executive, Consultant, and Board Member with more than 40 years of success in the insurance, fraud detection, and healthcare industries. Leveraging extensive experience with start-ups, operational needs, right-sizing, and change management, Steve is a valuable asset in changing product lines, determining skill sets, and human capital management. His broad areas of expertise include process improvement, insurance administration, operations management, business continuity review, risk management, operations leadership, infrastructure, and high-performance teams.
Currently, Steve is a self-employed Senior Consultant, Fraud Examiner, and Auditor. He provides operations leadership and infrastructure management experience within diversified managed care, group insurance and back office operational environments. As a forward-thinker who rapidly collects information, controls costs, and minimizes risk, Steve simultaneously drives desired results in strategic planning and execution. Throughout his executive career, Steve has held leadership positions with Scott & White Health Plan; Elite Underwriting Services, Inc.; Steven E Enterprises, Inc.; MedPlans Partners, Inc. (subsidiary of Firstsource); Great West Healthcare and AEGON Insurance Group. As COO at MedPlans Partners, Steve oversaw the company's turnaround, putting policy and procedures into place, and right-sizing the company. Steve's direction increased annual revenue from less than $10M to more than $22M (+175%) from a 9% to a 23% margin (+229%) in less than three years. His operations sector gained 100% of new accounts from client referrals, constituting $5M in new revenue through prospect visits, quality production and exceptional customer service. Steve has a proven history of effective change management as an efficient facilitator, driving continuous improvement initiatives, and maintaining production schedules. As a CFE (Certified Fraud Examiner), which he received in February of 2000, he is able to detect the vulnerable points of an organization which could make them a target by fraudsters looking for an opportunity to profit at their expense.
Steven holds an M.B.A. from Chadwick University; a B.B.A. in Marketing & Finance from the University of Iowa, and significant professional training including Public Speaking & Human Relations from Dale Carnegie and CFE from the Association of Certified Fraud Examiners. He has served as a Corporate Advisory Board Member for Hotel Sofitel, Miami, and Board Member of the Bell County, Texas American Red Cross.
Kurt Jones, MD, MBA
Dr. Kurt Jones is a highly accomplished Physician and Anesthesiologist and comes to Medblob with more than 20 years in the healthcare, physician services, hospitals, and health insurance industries. Leveraging extensive experience managing healthcare operations with an inside perspective, Kurt is a valuable asset for early to mid-stage healthcare, physician services, hospitals, and health insurance companies seeking expert assistance with integrating a product or service into a large healthcare system, managing the process of healthcare, partnerships, and private equity. His key areas of expertise include practicing physician and anesthesiologist, operational efficiency, cost centers in healthcare systems, and general healthcare facility business acumen. He is a practicing Anesthesiologist.

Kurt is a Physician at US Anesthesia Partners and President JLR at US Anesthesia Partners. As President, JLR Medical Group, Kurt is responsible for strategic planning, business development, and hospital system relationship management. Under his direction, JLR has grown from 60 clinical providers to 250. Previously, Kurt was Chief of Anesthesiology at Florida Hospital Fish Memorial.

He holds a Master of Business Administration (MBA) from UF Hough Graduate School of Business, Anesthesiology Residency Program at University of Florida College of Medicine, and attained his Doctor of Medicine (M.D.) at the University of Texas Southwestern Medical Center at Dallas. In addition, Kurt holds a Bachelor of Arts (BA), Spanish Language and Literature and a Bachelor of Science (BA), Zoology/Animal Biology, both from Duke University.

Kurt is President, Florida Society of Anesthesiologists. He served as an Executive Committee Member as Assistant Treasurer 2012-2013, Treasurer 2013-2014, Secretary 2014-2015, Vice President 2015-2016, and President-Elect 2016-2017. He also served as a Member of the Board of Directors of US Anesthesiologists. Kurt speaks English and Spanish.
Bill Haynor
Bill Haynor comes to Medblob on the Advisory Board as an accomplished Senior Executive, Entrepreneur, and Board Member with more than 48 years of success in the insurance, healthcare, biotech, and financial services industry. Leveraging extensive experience starting and operating successful businesses, Bill is a valuable asset for companies of various sizes and stages of growth spanning the financial services, insurance, banking, investment management, REIT, or healthcare sectors that are seeking expert assistance navigating issues around restructuring, turnaround management, M&A, or financial strategy. Bill's broad areas of expertise include financial analysis, financial planning, financial strategy, fundraising, investment management, and leadership management.
Throughout his executive career, Bill has held leadership positions at TWA, Continental Investment Corp, DiGiorgio Corporation, Bank of America, Imperial Corporation, Great American Bank, and the Bank of San Francisco. Bill was a Founding Director and 14-year Board Member of SelectQuote Insurance Services, Inc. the nation's leading direct distributor of term life insurance. Bill is Founder, CEO, and Board Chairman of Seniorquote Insurance Services, Inc., a leading direct response distributor of Medicare insurance helping seniors sort through the many complicated Medicare options available to them after they turn 65. Bill was previously Founder and Managing Director of one of the nation's leading bank owned direct response term life and final expense agencies, First Union Insurance Services, Inc. He was also Founding Bank Director and past Vice Chairman of STAR System, the nation's largest shared ATM network. Bill is a consummate for-profit, non-profit, and community board member who has served in a number of elected and appointed roles over his career.
Bill earned his MBA in Finance from the Marshall School of Business at the University of Southern California, his MS in Aerospace Systems Management at the Viterbi School of Engineering at the Universitry of Southern California, and his BS in Biology from Denison University. Bill also served honorably as a Captain of Avionics and Intelligence in the United States Air Force.
Jerrod Nelms, PhD.
Dr. Jerrod Nelms is an expert in epidemiology and biostatistics, occupational and environmental health, and public health. He is experienced in human subjects/institutional review board processes, proposal writing, clinical and epidemiological study design and guidelines, data collection and management, statistical analysis and modeling, algorithm and metric development, quality assurance/performance improvement, manuscript and abstract preparation, safety and environmental health program design and management, and patient safety.
Dr. Nelms is an expert in the use of the entire epidemiological and biostatistics including: meta-analysis, longitudinal study designs (Poisson, nested case-control, particularly in the healthcare setting), cohort (both prospective and retrospective), case-control, case-crossover, clinical trials (all phases), time-to-event (survival analysis, Cox Proportional Hazard Models), cross-sectional, and mixed methodologies (quantitative and qualitative hybrid analyses).
Yang-Ming Zhu, PhD
Yang-Ming Zhu comes to Medblob as a Lead Architect, Principal Scientist and IEEE senior member with extensive healthcare experience, introducing eight (8) medical device product lines.
An experienced and proven leader, led technically multi-discipline and multi-site development teams and collaborated across teams, sites, and business units to deliver reconstruction, workstation, applications, and client/server products; architected the NexStar suite of medical image viewing and analysis applications; created an OO framework for medical image registration, fusion, and visualization, and built 3 applications atop of it; led the software technology roadmap creation and advanced development of deep learning and machine learning applications; introduced tools and implemented best practices; participated on product strategy definition, team building and hiring; mentored and guided software leads, architects, subsystem engineers, and co-op students.
An accomplished artificial intelligence engineer, software practitioner, scientific researcher, and intellectual property developer, (co-) invented 9 issued US patents, held software architecture professional certificate from SEI/CMU, authored 2 books on software practices, and co-authored/authored 80 peer-reviewed papers.
Annette Barnes, MD
Dr. Annette Barnes comes to Medblob as an accomplished Senior Executive with more than 31 years of success across the medical, hospital, and healthcare industries.
Leveraging extensive experience leading a successful private pediatric practice as well as serving as section chief of pediatrics for a large hospital. She is a valuable asset for companies working on being proactive to improve business growth, on initiatives to improve efficiency and business processes, improving customer service and recognizing the value of the customer, or on team motivation. Her broad areas of expertise include patient care, customer service, business intelligence, personnel management, and leadership development.
Dr. Annette Barnes is board certified pediatrician and fellow of the American Academy of Pediatrics . She has been practicing medicine since 1990 and has worked in hospital settings as a medical consultant for patients with special needs and as a medical advisor for an ecology unit serving children with complex histories. Over the past 25 years she has maintained private practices both in Virginia (1993-1997) and currently in Port Huron, Mi. (1997-present). She is a business owner, business manager and clinical practicing physician for her medical practices. She has great clinical experience with the EHR project since the U.S. government initiated incentive programs in 2009. Her office maintains a patient centered medical home designation in the state of Michigan. She is also currently affiliated with four hospitals and maintains memberships with the American Academy of Pediatrics, American Medical Association and the Michigan State Medical Society.
Annette Barnes M.D., F.A.A.P. is a graduate of the Feinberg School of Medicine at Northwestern University. She trained in General Pediatrics at Wyler's Children's Hospital at the University of Chicago. She earned her B.A. at Smith College in Biochemistry and French.
Kevin R. Hawkins, Ph.D.
Dr. Kevin R. Hawkins, Ph.D. comes to Medblob with over 30 years experience designing, conducting, and managing health services research and reporting. His goal working with the executive management at Medblob is to improve health care delivery and outcomes and contribute to increases in public health.
He was an account executive for the countries largest health insurers and helped guide data warehouse development, health services research, population health management design, evaluation, and reporting efforts. Dr. Hawkins contributed to a variety of research, reporting, and evaluation projects, specifically health-economic, quality-of-life, disease burden, pharmacoeconomics, and retrospective database analyses.
The goal of Dr. Hawkins work was to move away from the traditional clinical model to more holistic approach incorporating behavioral and social determinants of health that may have a greater impact on older adults' health and well-being. Dr. Hawkins has authored more than 60 peer-reviewed articles, 140 presentations, and is a reviewer for several medical-scientific journals.
Dr. Hawkins received his PhD in Health Economics, Monetary Economics, and Public Finance Minor in Mathematics, in 1997 from Wayne State University and his Bachelor of Arts in Monetary Economics and Econometrics in 1989 from the University of Michigan.
Russ Bennett
Russ Bennett comes to Medblob as an Advisory Board Member with Twenty-four years experience in health care administration chiefly interested in the intersection of culture and health. Russ is an entrepreneurial Senior Executive, Board Member, and Thought Leader with more than 25 years of success across the consumer services, healthcare, insurance, banking, and industrial goods industries. Leveraging extensive experience in organizational leadership for organizations with a global scope, he is a valuable asset for companies requiring expert assistance with opportunity identification and review, strategic planning, resource allocation, long-term vision development, or new market identification. His broad areas of expertise include business strength analysis, new product definition, market evaluation (geographic, demographic, multi-cultural), cross-cultural communication, cross-functional team building, public relations, process improvements, and new business development. Throughout his executive career, Russ has held leadership positions with organizations including UnitedHealthcare/UnitedHealthcare Community & State/UnitedHealth Group, PacifiCare, US-Mexico Border Health Commission, and Sharp Healthcare.
In his current role as VP, Opportunity Strategy & Development, myConnections, Russ is responsible for the development and execution of opportunities to drive sustainable business growth. As VP of Latino Health Solutions for UnitedHealthcare, Russ created PlanBien, a program which focused on addressing the needs of Hispanic members, and developed an innovative bilingual Health Education Kiosk for individuals with no internet access. He served as the first Executive Director, US Section for the US-Mexico Border Health Commission and led all health and infrastructure improvement activity. Russ was profiled in Hispanic Executive Magazine in 2015. He is the recipient of the Border Health Award from the International Community Foundation in recognition of his lifetime efforts in supporting health improvement initiatives among Latinos and the border community, as well as the Leadership in Innovation Award from the National Hispanic Medical Association. He was recently elected as a member of the National Board of Directors of Prospanica, The Association Of Hispanic Professionals (formerly the National Society of Hispanic MBA's)
Russ received his MBA in Marketing and Finance and his BA in Economics from the University of the Americas. As an experienced Board, Advisory Board, and Executive Committee member, Russ has held positions with organizations including the National Hispanic Health Foundation, the Regional Hispanic Chamber of Commerce, the Museum of Latin American Art, the American Cancer Society, and American Heart Association of Orange County. He speaks fluent Spanish.
Jeremy Dickstein
Jeremy Dickstein comes to Medblob as a highly accomplished Senior Executive, C-Suite Officer, Entrepreneur, Consultant, and Board Member with 30 years of success in finance, investment and wealth management, financial services, insurance, tech, and nonprofit. Leveraging extensive experience in sales and marketing, he is a valuable asset for a range of small to midsize companies looking for new business lines diversification, marketing strategy, mergers and acquisitions (M&A), and growth. His broad areas of expertise include leadership; management consulting; business analysis, strategy, planning, and development; financial analysis and planning; risk management; investment strategy; acquisition preparation, due diligence, valuation, positioning, negotiation, and execution; marketing strategy; sales management; public speaking; media presentations; asset allocation; educational and retirement planning; and capital markets.
In his executive career, Jeremy has held leadership positions at Lisiten Associates Business Brokers (Regional Sales Director); Spartan Capital Securities LLC (Sr. Managing Director); Aflac (Benefits Advisor); Tigress Financial Partners (Global Wealth Advisor); Chantico Advisors (Principal/President/CIO); Merrill Lynch (Financial Advisor); and Morgan Stanley Smith Barney (Financial Advisor). Jeremy holds concurrent roles in business consulting and brokerage, private wealth management, and employee benefits. He is regional sales director for an award-winninig consulting and brokerage boutique in the private business world between Main Street and Wall Street, leading its marketing and sales efforts to generate $4M-$100M annually. Jeremy also heads a private wealth management division to help transactional wealth advisors migrate clients to a fee-based advisory platform and ensure financial planning is always centered around sound investment policy and goal-focused relationships. He is active with business owners in a B2B platform offering their employees voluntary benefits, recruited specifically to partner and advise to financial advisors of a large institutional client of the company – recognizing nearly 2/3 of bankruptcies are caused by medical bills. Previously as principal, president, and chief investment officer, Jeremy led a fee-only RIA specializing in ETF portfolios, and outperformed key market indices with a lower beta.
A natural leader and trainer, Jeremy teaches financial literacy with a quick wit, keeping the serious business of wealth management alive to ensure his high-net worth clients are laughing all the way to the bank. As much as he loves teaching people how to accumulate wealth, he loves making a difference, creating value, contributing to his community and paying it forward. He recently worked with the Wounded Warrior Project, helping veterans with their financial lives upon return from serving their country. He has worked extensively with inner-city kids, including curriculums in the New York City and Philadelphia school systems (Weill Institute, Harlem RBI, and Junior Achievement) – and recently added a new twist to civic duty by becoming an Auxiliary Officer in Manhattan for the NYPD.
Jeremy obtained a B.A. in Political Science from Columbia University in the City of New York. He holds active FINRA Series 7, 8, 63, and 65 licenses; and is licensed in the State of New York for Life, Accident, and Health Insurance. Jeremy has served on boards and advisory councils, including for the Columbia University Alumni Representative Committee (ARC), Westchester Region (Chair); and American Diabetes Association of Greater New York (Community Leadership).
James Chambers, PhD, MPharm, MSc
James D. Chambers, PhD, MPharm, MSc, is a Health Economist and brings his experience as a key opinion leader in health economics to MedBlob's Clinical Advisory Board. Dr. Chambers is also an Associate Professor at the Tufts Medical Center Institute for Clinical Research and Health Policy Studies. His research interests include examining the factors that influence how insurance companies cover and reimburse medical technology and the use, and potential value, of cost-effectiveness in the U.S. health care system. He leads the Tufts Medical Center Specialty Drug Evidence and Coverage (SPEC) Database and the Medicare National Coverage Decisions (NCD) Database.

Dr. Chambers graduated from Queens University in Belfast with an MPharm degree and previously worked as a pharmacist in the UK and Ireland. He also obtained an MSc from the University of York and PhD from Brunel University, both in Health Economics.
Melinda Brown, Esq.
Melinda Brown, Esq. is a senior executive who has served most of her career as the chief legal officer of technology companies. In that capacity, Ms. Brown has advised the senior leadership teams and boards of directors of public and private companies in a wide range of legal areas. She has experience with venture-backed early stage companies as well as large public and private companies.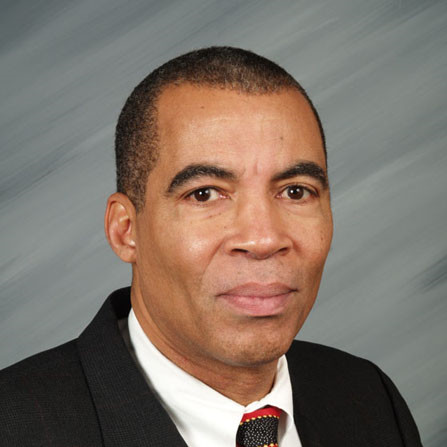 Peter Grain, MD
Dr. Peter Grain comes to Medblob as an accomplished Senior Executive with more than 37 years of success across the medical, hospital, healthcare, biotech, and medical devices industries.
Leveraging extensive experience leading a successful private neurosurgery practice as well as chairing the Department of Surgery for a large hospital, he is a valuable asset for companies working on being proactive to improve business growth, on initiatives to improve efficiency and business processes, improving customer service and recognizing the value of the customer, or on team motivation. His broad areas of expertise include business development, complex systems, business process improvement, customer service, business intelligence, personnel management, and leadership development.
Throughout his executive career, Dr. Grain has held leadership positions at organizations including Pontiac General Hospital, Michigan State University, and Medical College of Virginia. He is currently Chairman of the Department of Surgery at Pontiac General Hospital since 2017 and Clinical Assistant Professor of Neurosurgery at Michigan State University since 2007. He has also led his own private solo practice in Neurological Surgery since 1988. He has been responsible for pulling patients back to health and longevity, has cured three patients with allegedly incurable brain tumors who have survived decades with no recurrence, and has been a full-time practicing neurosurgeon since 1988. His savvy business instincts have proven useful in the corporate business world as well, particularly with his ability to analyze complex systems and problematic issues to formulate successful solutions. He has counseled a telecom CEO on a customer service bottleneck issue with a solution that involved taking the leadership team to meet with the ground level employees and analyzing the organizational map, resulting in record levels of success and a prestigous award for the CEO.
Dr. Grain holds a BS in Chemistry from the Massachusetts Institute of Technology and an MD from Stanford University. He performed both his General Surgery Internship and his Neurosurgery Residency at Northwestern University. He is board certified and a fellow of the American Association of Neurological Surgeons.
C. Okey Agba
Chief Financial Officer at Cleveland Clinic Abu Dhabi
BIO Coming Soon
Cliff Carroll
Cliff Carroll comes to Medblob as a world class marketing and software development executive specializing in high growth and underperforming companies. Successful in creating and building industry leading organizations that deliver innovative and disruptive solutions to multiple healthcare sectors including; provider organizations, payers, and life sciences.

Elliott M. Sogol, Ph.D., R.Ph, F.A.Ph.A
Elliott M. Sogol, Ph.D., R.Ph, F.A.Ph.A currently serves as the Senior Vice President - Strategy for Pharmacy Quality Solutions (PQS). His responsibilities include strategic planning, new business development, and expansion of the EQuIPP platform internationally. He previously served as the Vice President of Professional Relations.
Prior to joining PQS, Mr Sogol held positions in the Healthcare Professional Services group for Target Corporation. His responsibilities included strategic planning, patient medication quality and safety review, clinical services development, relationship management in healthcare, clinical pharmacy education services, and pharmacist and technician clinical educational training and programs. Prior to these roles Mr. Sogol was the pharmacy manager at a Target pharmacy. He has also held positions in academia at Campbell University School of Pharmacy and the University of Illinois-Chicago. In addition, he held leadership positions in the corporate and R&D divisions within Glaxo Smith Kline.
Mr. Sogol currently serves on a number of committees for the Pharmacy Quality Alliance (PQA) including the Research Coordinating Committee (RCC). He holds adjunct faculty appointments at Campbell University, the University of Minnesota, and the University of North Carolina. Mr. Sogol served as the Science Officer for the American Pharmacists Association from 2003 - 2010.
Mr. Sogol was selected as a 2003 Fellow for the American Pharmacists Association. He has also been honored with the Linwood F. Tice - Friend of APhA - Academy of Student Pharmacists Award. Other honors have included the University of Wisconsin Graduate Excellence in Teaching Award and the Rennennbahm Teaching Award for Excellence at the University Of Wisconsin School Of Pharmacy.
Mr. Sogol co-authored the book "The Good Pharmacist; Characteristics, Virtues, and Habits"
He received his professional and graduate degrees from the University of Wisconsin - School of Pharmacy.
Jose Trasancos
Jose Trasancos is an accomplished Senior Executive with more than 35 years of success spanning financial services, insurance, physical sciences, banking, information management, consulting, and retail. Leveraging extensive experience leading innovative transformation planning and driving growth, Jose is a valuable asset in his skills related to expansions, sales development, or change management. His broad areas of expertise include applied analytical methods, business intelligence, entrepreneurship, product development, brand management, and scaling for growth.
Throughout his executive career, Jose has held leadership positions with Mohawk Sport Shop, LLC, Preferred Mutual Insurance Company, Utica National Insurance Group, Narragansett Bay Insurance Holdings, Inc., The Hanover Insurance Group, Inc., 1-2-3 Enterprises, Inc., and GAC Insurance Holdings. He has been responsible for founding his consulting firm, growing his client base YOY, and driving sustainable growth. Jose leads P&L management, achieves improvements in financial performance, and exceeds expectations for growth across multiple lines of business. He has redesigned a private passenger automotive product increasing business production by 300% over pre-implementation baseline measures and exceeded $700M in written premium within two years from implementation. An industry leader, Jose specializes in distressed and growth business opportunities. In a previous role, he developed an infrastructure roadmap for analytics functions, developed data governance and process controls, and managed the actuarial and compliance services. He is a leader in personal lines product modernization, building cross-functional partnerships, and leading predictive modeling concepts.
Jose attained his BA in Political Science from the University of Akron and his degree in Applied Methods for Marketing Research from Cornell University, Johnson School of Business. As a seasoned board member, he has held board positions with Analytics SAS, Earnix, the Insurance Institute of Indiana, Founders Insurance, and Applied Ballistics Laboratories.
David Marcinko MBBS, DPM, MBA, CMP
David Edward Marcinko MBBS, DPM, MBA, CMP® comes to Medblob with deep experience in health economics, finance and policy management, information technology and clinical research. He is one of the most innovative thought leaders in medical entrepreneurship today. Dr. Marcinko is originally from Loyola University MD, Temple University in Philadelphia and the Milton S. Hershey Medical Center in PA; Oglethorpe University in GA; Atlanta Hospital & Medical Center, and Aachen City University Hospital in Koln-Germany.
Dr. Marcinko was a board certified surgical fellow, hospital medical staff vice president and population health advocate with 425 published papers; 5,150 op-ed pieces and 135+ domestic and international presentations to his credit. He is a best-selling author with 30 published clinical and business textbooks, in four languages, redacted in hundreds of medical, business and graduate school libraries. Dr. Marcinko is past Chief Editor of the prestigious "Journal of Health Care Finance," and a former Certified Physician in Healthcare Quality®, Certified Financial Planner® and Certified Medical Planner® who was named "Health Economist of the Year" by PM magazine.
Formerly, as an appointed Distinguished University Professor and Endowed Department Chairman, Dr. Marcinko was a NYSE broker, registered investment advisor and licensed health insurance agent respected for his unique perspectives, balanced contrarian thinking and measured judgment to influence key decision makers.
Professor Marcinko's current and past professional memberships include: ASHE, AHIMA, ACHE, ACME, ACPE, MGMA and HIMSS. He is a Google Scholar, "H" Index favorite and one of LinkedIn's "Top Cited Voices". Presently, Marcinko is CEO of the Institute of Medical Business Advisors, Inc.
Michael C. Cusick, M.D
Dr. Michael C. Cusick, M.D. brings his expereince in the clinic and in research to MedBlob. He is an Orthopaedic Surgeon in Houston and is an assistant professor at the University of Texas Health Science Center. Originally from Baton Rouge, Dr. Cusick attended the University of Texas at Austin where he completed an undergraduate Bachelor of Science degree in Human Biology/Immunology. He then returned to Louisiana State University Medical School in New Orleans.
Dr. Cusick went on to complete his internship and residency training at Campbell Clinic in Memphis, TN. At the completion of residency Dr. Cusick went onto complete a Shoulder & Elbow surgery fellowship at the Florida Orthopaedic Institute in Tampa, FL with Drs. Mark Frankle and Mark Mighell.
Dr. Cusick was drawn to The University of Texas at Houston because of his desire to be involved in research and teaching. He has multiple publications in peer reviewed journals and currently serves as an editorial reviewer for the Journal of Shoulder & Elbow Surgery.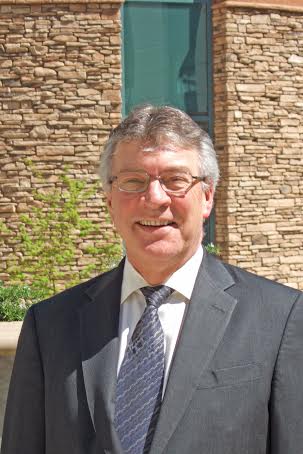 Joseph P. Harrington
Joseph Harrington has over 35 years of experience as a hospital Chief Executive Officer in California, Arizona and Pennsylvania. Most recently he merged Lodi Memorial Hospital in Lodi, CA with Adventist Health West, based in Roseville CA. Mr. Harrington had served as the CEO for Lodi Memorial Hospital for over 22 years.
Mr. Harrington career focused on hospital operations and specialized in physician group development, primary care clinic development and physician joint ventures.
After successfully merging Lodi Memorial Hospital with the Adventist Health West system, Mr. Harrington retired and started his own healthcare consulting company, J2 Consulting Services LLC.
In his new role, Mr. Harrington has consulted with major healthcare companies and small rural hospitals, including his current interim position with Healdsburg District Hospital as CEO.
He graduated from Penn State University in State College, PA with a bachelor degree in Education and he holds a MS degree from Gannon University in Erie, PA
Mark Fischer, Esq
Mark Fischer, Esq. brings his background in medical information management from both a clinical and legal perspective to MedBlob. He currently works at Kaiser Permanente (KP) one of the countries biggest health systems that as of 2017 had 11.7 million health plan members, 208,975 employees, 21,275 physicians, 54,072 nurses, 39 medical centers, and 720 medical facilities acrsoss the US.
Mark at KP oversaw the implementation of a new clinic focused around ensuring timely and seamless care to patients receiving surgery in 12 clinical areas at South Bay Medical Center. He was responsible for recruiting and building a team of Internal Medicine, Anesthesia and Surgical clinicians aimed at reducing variation among surgical patients and optimizing patients before surgery and post-recovery. Working alongside local area leaders, he created the vision and strategy for the clinic and overall function of the Perioperative Surgical Home project. Mark serves as a content expert for the Southern California Regional Perioperative Services team promoting the spread of the Perioperative Surgical Home to all 13 medical centers in Southern California.
Mark attended Georgetown University to receive his Master of Science (M.S.) in the field of Healthcare Administration. Before this, He studied at Wake Forest University School of Law to obtain his J.D. and received his bachelors of arts from the University of Virginia in Psychology.
Ioannis Pappou MD, PhD.
Dr. Ioannis (Yanni) Pappou is double fellowship trained and board certified in orthopaedics by the American Board of Orthopaedic Surgery and specializes in hand, wrist, shoulder and elbow surgery, and microvascular surgery. He practices orthopaedic surgery in the Tampa Bay area.
Dr. Pappou grew up on the island of Rhodes and immigrated to the US for medical training. Dr. Pappou has authored more than 15 articles, reviews, book chapters and abstracts and has delivered more than 15 lectures and presentations for organizations such as the International Meeting on Advanced Spine Techniques and the North American Spine Society.
Additionally, Dr. Pappou is a member of the American Association of Orthopaedics, American Board of Orthopaedic Surgery and the American Association for Hand Surgery.Dr. Pappou graduated from Technical University Munich and holds a dual MD, PhD degrees.
Dr. Pappou is fluent in six languages and enjoys running, reading, scuba diving, traveling and studying ancient Greek philosophy.
Khalid M. Kamal, Ph.D.
Dr. Khalid M. Kamal, Ph.D. brings his breadth and depth of experiencing in healthcare economics to MedBlob. Dr. Kamal has been on the faculty of Duquesne University since 2005. He has been a Visiting Professor teaching pharmacoeconomics and decision modeling courses at institutions such as Kobe Gakuin University in Kobe, Japan and West Virginia University School of Pharmacy, Morgantown, WV. Dr. Kamal also completed the American Association of Colleges of Pharmacy Academic Leadership Fellows Program in 2014.
Dr. Kamal's primary research and teaching interests have been pharmacoeconomics, patient-reported outcomes research, and most recently, improving quality of care using real world data sources such as electronic medical records and specialty pharmacy data. Over the years, his research has focused on issues such as cost-effectiveness of treatments, quality of life, productivity costs, economic burden of diseases, and issues related to quality of care in chronic conditions such as rheumatoid arthritis, osteoporosis, prostate cancer, diabetes, multiple sclerosis, breast cancer, Parkinson's, and asthma.
Dr. Kamal's scholarship has yielded over 39 peer-reviewed publications and two research-based book chapters. He has also disseminated his work via 100 research presentations at national and international meetings. He has received internal and external grants to conduct research, serving in the capacities of both Principal and Co-Investigator.
Damon Morse
Damon Morse is an accomplished Senior Healthcare Executive with more than 25 years of success across the healthcare, finance, insurance, and medical industries. Leveraging extensive experience transforming healthcare companies and adding value with strategy to grow revenue and EBITDA while reducing nonessential expenditures and improving operational efficiencies.
He is a valuable asset for companies working on coordinating the delivery of healthcare services, going after money that is owed by payers like Medicare and insurance companies, or dealing with legal issues and contracts on the back-end for physician groups to ensure proper procedures. His broad areas of expertise include group purchasing operations, healthcare services, managed care, strategic planning, financial analysis, and change management.
Throughout his executive career, Mr. Morse has held leadership positions at companies including Patina Solutions, Tenet Healthcare, SeniorWell, Chicagoland Medical, Ravenswood Physician Associates (RPA), The TriZetto Group, and North American Medical Management.
As CFO for Patina Solutions since August 2017, he has led facilitation for a health plan to a new owner with successful transition onto another vendor's tech platform. This follows a stint as CFO/COO with Tenet Healthcare, where he was involved in a $20M accounting year and put together a revised dashboard with KPIs to help manage processes. He previously spent seven years as President & Chief Executive with Chicagoland Medical from 2009 to 2016, where he managed rapid growth from zero to $2M within three years. He also spent 11 years as President & CEO of RPA from 2004 to 2015, where he orchestrated a significant financial turnaround for the Independent Physician Association. He has been responsible for negotiation and execution of a $30M private equity asset purchase agreement of a private organization, has re-negotiated payer and provider contracts with commercial insurance companies to increase revenue by 30%, and has led transition of an IT business unit into a HIPAA-compliant cloud environment to generate $2M in cost savings.
Damon holds a Bachelor's degree in Finance from Iowa State University and an MBA in Finance from Depaul University – Charles H. Kellstadt Graduate School of Business. He has been a Board Member with Ravenswood Physician Associates and is a Mentor with INCubatoredu.
Christopher L. Chatten
Mr. Chatten has held a variety of senior positions in healthcare, distribution, and consulting companies throughout his lengthy international career. He was the CFO and a board member of an entrepreneurial, multinational healthcare services company for 17 years. In addition to helping manage aggressive growth (both organic growth and via acquisition) and overseeing IT strategy, he acted as Co-COO for 2 years and Deputy-COO for an additional 2 years while maintaining his CFO responsibilities. Prior to that, he worked in operations, sales and distribution, logistics, risk management, planning, and finance for both a large British conglomerate and a Fortune 100 consumer products company, focusing primarily on the Latin American and Canadian markets.
For almost a decade, he worked in health insurance and in the early stages of the managed care industry, holding various positions in field operations and corporate finance. He began his career as an education consultant in Mexico and Central America and is currently the owner of CALC Consulting which specializes in business strategy and financial operations for diversified companies and multinationals.
Mr. Chatten received a Master of International Management from the Thunderbird School of Global Management, the first-ever higher education institution to focus exclusively on international management, and a Bachelor of Arts from the College of William and Mary. He has lived in eight countries and is fluent in English, Spanish, and Portuguese. Mr. Chatten was a founding board member of three regional 501(c)(3) non-profit organizations and is an avid photographer.
Jeffrey P. Greenberg
Jeff comes to MedBlob with more than twenty-five years' experience in health care and corporate transactional and regulatory matters, including acquisitions and divestitures, federal and state licensure, and compliance. Jeff's clients include health care providers such as hospitals, physician practices, and privately held corporations. He represents clients in transactions involving the provision of professional services to licensed health care entities, the formation and transfer of licensed health care organizations, and the management of licensed entities by business organizations. He also advises clients with respect to business planning, growth, succession, and exit strategies; governance, control, and operational issues; and the impact of state and federal legislation, including anti-self-referral, anti-kickback, Medicare and HIPAA.
Jeff was formerly a Board Member of the Association for Corporate Counsel, West Central Florida Chapter, and served as both President and Vice President of that organization. He was also a Board Member of the Association for Quality Imaging, a national lobbying organization based in Washington, D.C., and lobbied Congress on multiple occasions for changes to the Medicare payment laws.
Jeff writes frequently for the health care blog of Atlantic Health Solutions and speaks on various regulatory topics for many of his clients. He is active in community charitable work and school related activities. He and his wife and three children live in Tampa.
Dennis Lum
Dennis Lum joins Medblob's Advisory Board as an accomplished Executive with 35 years of success in health care and insurance. Much of Dennis' career has been with Kaiser Permanente leading the development, execution, and management of distribution channel and sales effectiveness strategies to successfully compete in a volatile health insurance marketplace. His broad areas of expertise include strategic planning, business partnerships, channel analytics, sales effectiveness, change and performance management, and public speaking.
Dennis led the formalization of Kaiser Permanente's national distribution channel strategy by using the Kaplan-Norton Strategy Execution framework, and by engaging over a hundred executives and stakeholders. Dennis and his team defined strategic themes, set targets, and oversaw the execution of sequenced initiatives that progressively increased Kaiser Permanente's competitive position in the market. He guided analytic teams to compile essential membership, revenue, margin, risk factor, and sales performance metrics in order to optimize channel performance. He was the key executive who negotiated Kaiser Permanente's participation into national group commercial and Medicare private exchanges, and he created new partnerships with emerging eChannel companies. His insurance expertise includes both fully insured and self-funded plans.
During the years preceding and following the Affordable Care Act, Dennis represented and advocated Kaiser Permanente's principles and views in over a hundred broker, consultant and employer forums. He developed and led the training and education programs to 300 front-line sales, account management and underwriting professionals, so they could be effective advisors to customers and channel partners.
Dennis recently retired from Kaiser Permanente and is currently considering consulting opportunities that advance affordable and high quality health care. He also serves on the Board of Ability Now, a non-profit organization dedicated to providing support services to adults with developmental disabilities.
Dennis earned his Bachelors of Arts in Biochemistry and Masters of Public Health from the University of California, Berkeley.
1
2
3
4
5
6
7
8
9
10
11
12
13
14
15
16
17
18
19
20
21
22
23
24
25
26
27
28
29
30
31
32
33
34
35
36
37
38
39